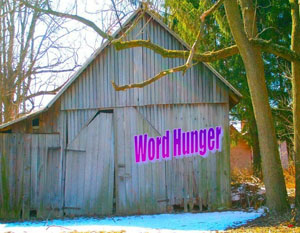 Word Hunger, sponsored by Brick Street Poetry Inc.,  will engage community discussion on food production in several Indiana counties including:
Boone (Aug 24, 2010)
Hamilton (Sep 23, 2010)
Hendricks (April 11, 2011)
Marion (Aug 11, 2010)
Putnam (Aug 5, 2010)
Shelby (March 28, 2011)
These community discussions are an integral part of a literary art project.  Word Hunger is sponsored by Brick Street Poetry Inc. through grants  from the Indiana Humanities Council ,with support from the National Endowment for the Humanities, and the Indiana Arts Commission.  This project was part of the 2010 Spirit & Place Festival on November 14, 2010.
Follow Brick Street Poetry's Word Hunger project on the Word Hunger Blog.
Any views, findings, conclusions or recommendations expressed on this website do not necessarily represent those of the National Endowment For the Humanities,  the Indiana Humanities Council or the Indiana Arts Commission.