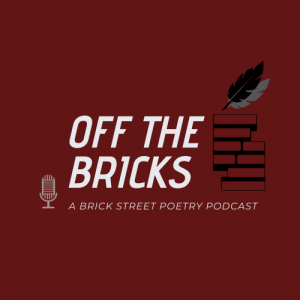 Off the Bricks is our new podcast about poetry! Episodes will air every third Thursday of the month. The link to listen to each episode can be found here. You can find our episodes on multiple platforms including Spotify, Apple Podcasts, Anchor, Breaker, Pocket Casts, and RadioPublic.
Our 10th episode is on the air! Click the icon of your preferred platform to listen now.
Link to the Promotional material for the show.
This program would not have been possible without support from the following organizations.