Luke Austin Daughtery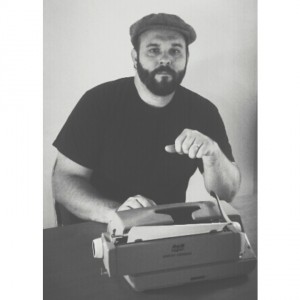 Luke is an artist who deeply loves performing and puts his heart into sharing his music. As one who believes in collaboration and improvisation, he likes to keep things interesting for his audience by singing a cross-section of his one hundred published original songs and playing acoustic and electric guitars with harmonica and live loops. It makes for a great show!
He performs solo, duo, trio, or full band (Jam Band style) with varied genres of Acoustic, Americana, Contemporary/Progressive Folk, Folk Rock, Bluegrass, and Blues. His diverse music and storytelling lyrics have been shared with the filmmakers of Heartland Film Festival for the last eight years through event performances and CDs included in the Filmmaker VIP Giftbag.
As a Pulitzer nominated poet, Momentum Award winner for "Blues Artist of the Year" (Franklin, Tennessee), and Faith, Hope & Love International "Top Three Songwriter Award" winner, he has released eight indie label albums. The latest two albums are "Half Life" released in 2013 and "Sweet Freedom." He has published four books of poetry…his latest is "Chicago Bus Stop Diaries." He, also, wrote and published "The Free Man's Manifesto," a collection of political essays, in 2011. He is currently working on "Love is the Middle," a book that examines his relationship with his late father.
He has performed over eight hundred concerts over the last decade and his music has taken him from Indianapolis to Nashville, Tennessee, and back again and toured the Midwest Region. He has played for audiences from fifty to five thousand…from coffee houses to large concert facilities like Bankers Life Fieldhouse & Klipsch Music Center. He has played and, also, had the privilege of hosting at the famous Bluebird Cafe' in Nashville, Tennessee, which is the backdrop for the ABC TV show "Nashville."
Luke has performed at venues that featured other indies to national and international singer/songwriters and bands. He co-founded and named the annual "Robbing the Bank" ™ Bohemian Art Festival at the Art Bank Gallery on Mass Ave in Indianapolis, IN. At this event and others, he has added several Hip Hop special guests with his band to do "mash ups" by combining diverse genres.
His Jam Band has headlined many festivals and events, opened for several major performing artists, and played side stage for Bruce Springsteen and Third Day. Luke, also, performed for visual artist Thomas Kinkade and his guests during Kinkade's National "Points of Light" Tour. He is, also, a frequent guest on many radio and TV shows like WISH-TV's "Indy Style."
Luke has come a long way, but there is still work to do…he has more in his heart that has to get out.